Bombardier CRJ 200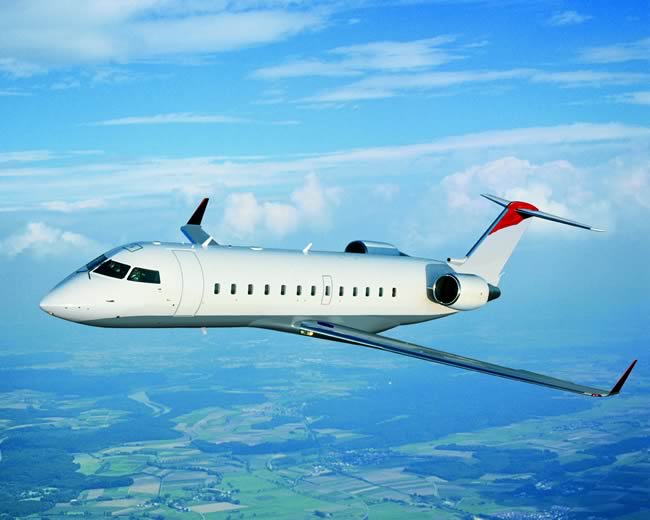 The Bombardier CRJ100 and CRJ200 are a family of regional airliner manufactured by Bombardier, and based on the Canadair Challenger business jet.

The CRJ200 is identical to the 100 model except for more efficient engines.

Pinnacle Airlines had operated some with 44 seats, designated as CRJ440, with closets in the forward areas of the passenger cabin though these were converted to 50 seat airplanes. These modifications were designed to allow operations under their major airline contract "scope clause" which restricts major airlines' connection carriers from operating equipment carrying 50 or more passengers to guard against usurpation of Air Line Pilots Association and Allied Pilots Association pilots' union contract. Similarly, Comair's fleet of 40-seat CRJ200s were sold at a discounted price to discourage Comair from purchasing the less expensive and smaller Embraer 135.

As of August 2006 a total of 938 CRJ100 and CRJ200 aircraft (all variants) are in airline service, with 8 further firm orders. Major operators include Comair, Pinnacle Airlines, SkyWest Airlines, Atlantic Southeast Airlines, Air Wisconsin, ALMA de Mexico, Air Canada Jazz, Mesa Airlines, Lufthansa CityLine, Air Nostrum (35, Plus 7 orders), PSA Airlines, Republic Airways Holdings and Mesaba Airlines. Some 20 other airlines also operate smaller fleets of the type.
Plane info
Cruise speed: 860 km/h
Total range: 3 713 km
Engines: 2×GE CF34-3B1

Aircraft dimensions

Wingspan: 21.21 m
Length: 29.9 m
Height: 5.87 m
Cabin
Passengers: up to 50