Why China is building a large aircraft?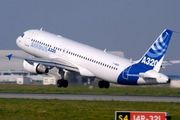 November 2 in operation entered China developed a large commercial airliner C919, which again attracted the attention of the whole world. In an era of stable relations between the aeronautical suppliers and consumer market, why China is building a large aircraft?
In 2009, "Boeing" and "Airbus" published a report on the 20-year term of the global aviation market. The two leaders made the same industry outlook for the civil aviation market; interesting is that they both believe that a stable and relatively rapid growth of the Chinese economy will play an important role in the formation of market demand. According to their estimates, the next 20 years China will need to add large new aircraft 3689-3800, direct economic value will reach about 400 billion US dollars. In addition to the direct economic benefits, the production of large aircraft can lead to the effect of "economic overlapped." According to a study conducted in Japan, according to the calculations of cost per unit, the ratio is 1 ship, avtomoblya - 9, PC - 300 regional aircraft - 800, and aircraft engines - 1400, the economic value of large aircraft is no need to talk.
In addition to the economic value, the construction of large aircraft also has a far-reaching strategic significance. Since the inception of the modern aviation industry, it was painted in the "color" of the defense industry, is considered a classic "civil-military" industry, all the world's aviation industry (including the industry leaders - companies "Boeing" and "Airbus") was performed at the same time military and civilian Aircraft, for example, the American army has always been a major customer "Boeing". The reasons for this are very simple, in addition to reducing costs and increasing profits, the main reason lies in the universality of the technology. Moreover, modern society is becoming more apparent, and the value of the special functions of aircraft. In the future, the aircraft will also play an important role in major emergencies such as natural disasters, large-scale evacuation of people and objects, etc. If we do not have innovative technologies in this field, we will not only be "controlled by other people," but will not be able to bring the concept of "Made in China" to a higher level.
In the 50s of the last century, Mao Zedong said: "China - is a big country, we can not have all the things that exist in the world, but such important things like airplanes and cars, we have to have." Perhaps the official launch of the C919 domestic production is the best answer to this phrase.
Back to other news