Bombardier CRJ 705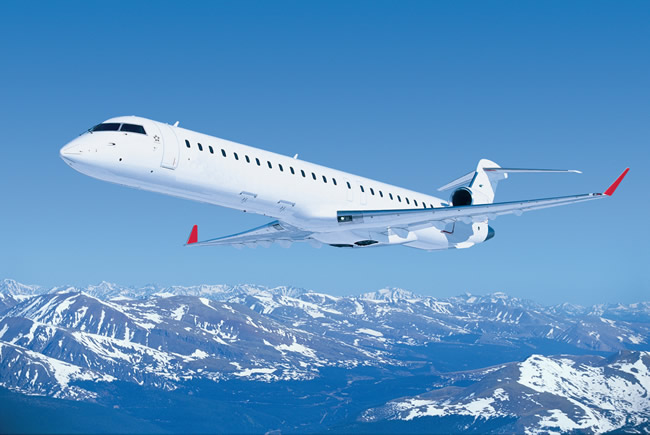 The Bombardier CRJ700, CRJ900, and CRJ1000 are regional airliners based on the Bombardier CRJ200. Final assembly of the aircraft is at Montréal-Mirabel International Airport in Mirabel, Quebec, outside Montreal, Canada.

Following the success of the CRJ100/200 series, Bombardier produced larger variants in order to compete with larger regional aircraft such as the Embraer E-Jets family, Fokker 70/100 series and the BAe 146/Avro RJ family.

The Series 705 is based on the CRJ900, with a business class and a reduced maximum seating capacity to allow operation with regional airlines. The Series 705 seat 75 passengers. Some regional airlines have contracts with their major airlines that limit the maximum passenger capacity of aircraft they operate. Air Canada Jazz was the launch customer for this aircraft in 2005 with 10 executive (business) class and 65 economy seats. The FAA Type Certificate designation of the CRJ705 is the CL-600-2D15. Air Canada Jazz operates 16 Series 705 aircraft.
Plane info
Cruise speed: 885 km/h
Total range: 3 184 km
Engines: 2×GE CF34-8C5

Aircraft dimensions

Wingspan: 24.85 m
Length: 36.40 m
Height: 7.51 m
Cabin
Passengers: up to 86