Bombardier CS 100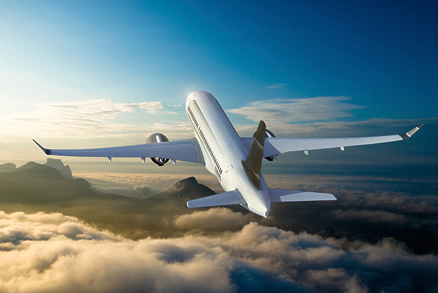 The Bombardier CSeries is a family of narrow body, twin-engined, medium range jet airliners being developed by Canadian manufacturer Bombardier Aerospace. Models are the 110-seat CS100, and the 130-seat CS300. These were initially named C110 and C130, respectively.

In July 2004, Bombardier announced the development of the CSeries family of airliners to replace the cancelled BRJX project. The CSeries would be larger than the current Canadair Regional Jets, and capable of carrying 110 to 130 passengers. For the first time, Bombardier would be competing directly with the smallest offerings from the much larger Boeing and Airbus companies. At the time, Bombardier expected the aircraft to be available by 2013.

In March 2005, Bombardier's board decided to promote the plane to airlines to gather advance orders. Two models were announced: the C110 with layouts from 100-125 seats, and the C130 with layouts from 120-145 seats. The CSeries would feature new, more fuel-efficient engines and a higher percentage of composite materials in its fuselage, a strategy similar to that used in the much larger Boeing 787 and Airbus A350.

The aircraft were designed to seat passengers in a 3+2 arrangement in coach and a 2+2 arrangement in business/first class, similar to the Boeing 717. With the 3+2 arrangement, 80% of the seats would be aisle or window seats, as opposed to 'middle' seats (seats set between two other passenger's seats). The aircraft would have under-wing turbofans. The CSeries' cross section was designed to give enhanced seating comfort for passengers, with features like broader seats and armrests for the middle passenger and larger windows at every seat to give every passenger the physical and psychological advantages of ample natural light.

In May 2005, Bombardier secured agreements with the Federal Government of Canada, the Provincial Government of Quebec, and the Government of the United Kingdom for support and loans for the CSeries project. The Canadian government has committed US$350 million in financing; the British government has committed US$300 million. The program will cost about $3.5 billion, and Bombardier will share the cost with suppliers and governments.

The fuselage will be built by China Aviation Industry Corp. I (AVIC I)' affiliate Shenyang Aircraft Corporation. Final assembly of the aircraft was to be at Mirabel Airport, Mirabel, outside Montreal, Quebec. Substantial portions of the aircraft were to be constructed at Bombardier facilities in Belfast, Northern Ireland.
Plane info
Cruise speed: 870 km/h
Total range: 4 074 km
Engines: 2×Pratt & Whitney PW1500G

Aircraft dimensions

Wingspan: 35.1 m
Length: 34.9 m
Height: 11.5 m
Cabin
Width: 3.27 m
Height: 2.13 m
Passengers: up to 110