Bombardier Global 6000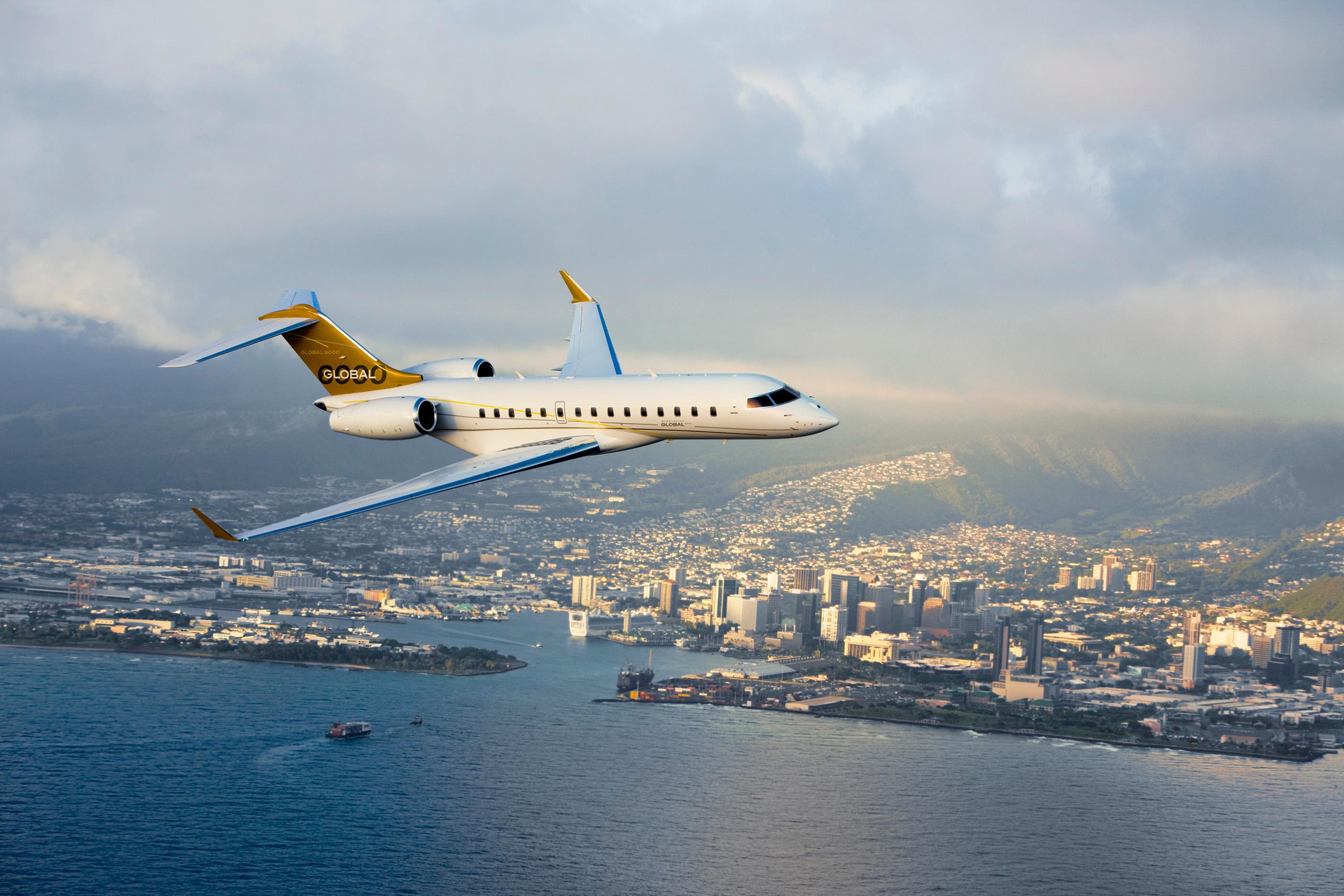 In June 2012, Bombardier received an order for delivering three Global 6000 jets along with five Global 800 jets to an undisclosed customer. The order is worth $507m in total.
Global 6000 is an improved version which replaced the Global Express XRS and Global 5000 aircraft of Bombardier. The length of the Global 6000 aircraft is 30.3m, overall height is 7.8m andwingspan is 28.7m. The Bombardier Global 5000 is a super large
business jet
. The aircraft features a spacious cabin, extended cockpit and sophisticated communication equipment. Its wing isdesigned for speed and to reduce the effect of turbulence. Global 6000 is fitted with a vision flight deck which is designed for a completely new cockpit experience. The cockpit is fitted with RockwellCollins pro line fusion avionics suite, which features four 15.1-inch liquid crystal display (LCD) screens, third generation enhanced vision system (EVS), head-up display system (HUD) and syntheticvision system (SVS). The aircraft features onboard maintenance system (OMS), a superior diagnostic and troubleshooting tool. It also features an integrated cursor control panel, a synthetic-enhanced vision system and paperless operation enabled by dual electronics
charts
. It is integrated with a future air navigation system (FANS), controller-pilot datalink communication(CPDLC), wide area augmentation system (WAAS), localiser performance with vertical guidance (LPV) and a MultiScan weather detection system.
Cabin and engines of the luxury business jet
The aircraft features a large cabin, which is 14.7m in length and 2.49m in width with a floor area of 31.1 square metres and volume of 60.6 cubic metres.
The spacious and comfortable cabin can accommodate eight to 19 passengers and two to four crew members. It is fitted with ethernet-based cabin management system which functions throughan on-board local area network (LAN) and wireless LAN.
The aircraft is powered by Rolls-Royce Deutschland BR710A2-20 turbofan engines which provide 65.6kN of thrust at take-off.
Performance of Bombardier's Global 6000
The aircraft flies at altitudes up to 51,000ft. It has a range of 6,000 nautical miles at a speed of Mach 0.85. It can fly at a maximum cruise speed of 950km/h and has an average speed of907km/h. Its maximum take-off weight is 45,246kg and maximum landing weight is 35,652kg.
The take-off and landing distances are 6,476ft and 2,670ft respectively. The maximum payload that can be carried is 3,770lb (1,710kg) and the maximum fuel payload is 2,470lb (1,120kg).
Interior
Cabin length: 48.35 ft 14.73 m
Cabin maximum width: (Centerline) 8.17 ft 2.49 m
Cabin width: (Floorline) 6.92 ft 2.11 m
Cabin height: 6.25 ft 1.91 m
Floor area: (Excluding cockpit) 335 ft ² 31.1 m ²
Cabin volume: 2,140 ft ³ 60.60 m ³
Weights
A. Maximum ramp weight: 99,750 lb 42,246 kg
B. Maximum takeoff weight: 99,500 lb 45,132 kg
C. Maximum landing weight: 78,600 lb 35,652 kg
D. Maximum zero fuel weight: 56,000 lb 25,401 kg
E. Typical basic operating weight: 52,230 lb 23,691 kg
F. Maximum fuel weight: 45,050 lb 20,434 kg
Maximum payload (D-E): 3,770 lb 1,710 kg
Payload – full fuel (A-E-F): 2,470 lb 1,120 kg
Range
Maximum range at M 0.85: 6,000 NM 6,905 SM 11,112 km
Speed Mach kt mph km/h
High-speed cruise 950
Typical cruise speed 907
Exterior
Length: 99.4 ft 30.3 m
Wingspan: 94 ft 28.7 m
Height overall: 25.5 ft 7.8 m
Engines
Rolls-Royce Deutschland BR710A2-20 turbofans
Thrust: 14,750 pounds (65.6 kN)
Flat-rating: ISA + 20°C (95°F)
Avionics
Rockwell Collins Pro Line Fusion avionics suite
Four 15.1-inch (38.4 cm) Liquid Crystal Display (LCD) screens
Head-Up Display System (HUD), BEVS - Bombardier 3rd generation Enhanced Vision System
Onboard Maintenance System (OMS)
Airfield Performance
Takeoff distance: 6,476 ft 1,974 m
Landing distance (SL, ISA, MLW): 2,670 ft 814 m
Operating Altitude
Maximum operating altitude: 51,000 ft 15,545 m
Initial Climb to cruise altitude after MTOW departure: 41,000ft (12,497 m)