Challenger 600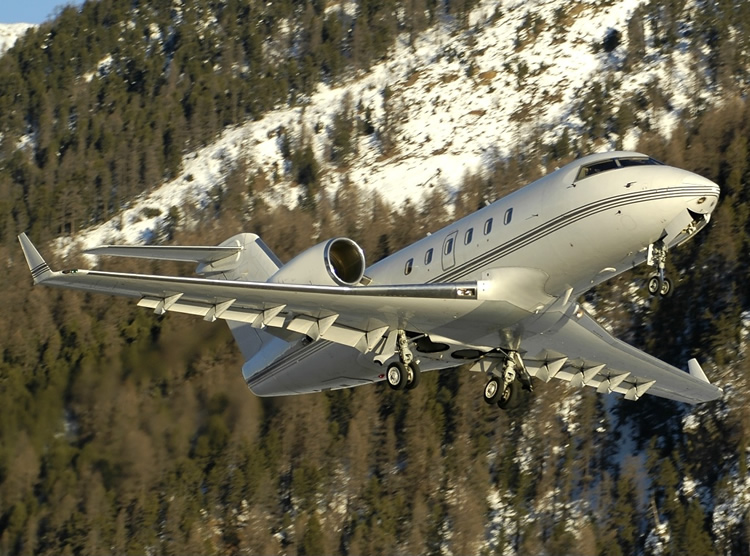 The Bombardier Challenger 600 series is a family of business jets designed by Bill Lear and produced first by Canadair until that company was bought by Bombardier Aerospace in 1986.

The aircraft was an independent design by Bill Lear in 1976, who had resigned as Chairman of Lear Jet seven years previously. Originally dubbed the LearStar 600, Lear sold exclusive rights to produce and develop the design to Canadair, who renamed it the CL-600 Challenger.

While similar in general configuration to Lear's previous designs, notable changes were made that distinguished the new aircraft from the Learjets, including the use of a widened fuselage that allowed a 'walk-about cabin', a feature not shared by any other business aircraft of the time. The Challenger was also one of the first bizjets designed with a supercritical wing.

On 8 November 1978, the prototype aircraft took off at Montreal, Canada. The second and third prototypes flew in 1979. An 3 April 1980 test flight in the Mojave Desert resulted in disaster, the aircraft crashing due to a deep stall, killing one of the test pilots (the other parachuted to safety).

Despite the crash, both Transport Canada and the Federal Aviation Administration in the United States certified the aircraft in 1980, albeit with restrictions to pilots including a limited maximum take-off weight. A program to reduce the aircraft's weight was then implemented to improve the aircraft's range.

Challengers can be identified visually by their distinctive fowler flap design, where the fairings can be seen below the wings, a sight much more common on commercial airliners.

CL-600 - original production version, powered by Avco Lycoming ALF 502L turbofans of 7,500 lbf (33.6 kN) thrust each. Built until 1983 (83 built). CL-600S - 76 CL-600s retrofitted with the winglets introduced on the CL-601-1A. 12 aircraft purchased by Canadian Forces Air Command, named CC-144, CE-144, and CX-144.
Plane info
Cruise speed: 850 km/h
Total range: 6 020 km
Engines: 2 x Avco Lycoming ALF-502L

Aircraft dimensions

Wingspan: 19.61 m
Length: 20.85 m
Height: 6.3 m
Cabin
Length: 8.66 m
Width: 2.5 m
Height: 1.86 m
Passengers: up to 12
Baggage capacity: 3.3 cubic m