Embraer ERJ-135BJ Legacy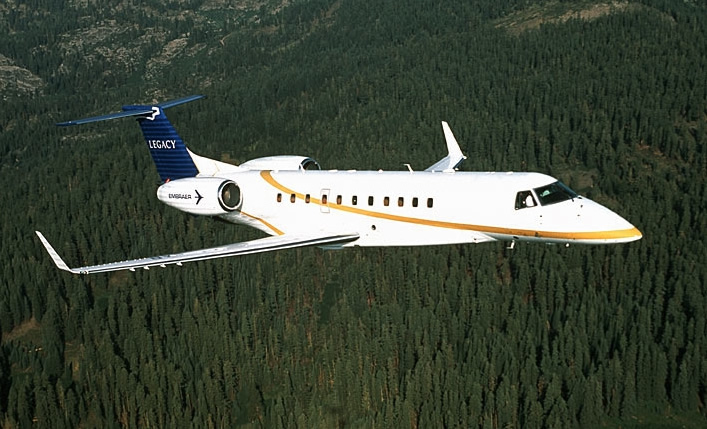 The ERJ 145 is a family of regional jets produced by Embraer, a Brazilian aerospace company. Family members include the ERJ 135 (37 passengers), ERJ 140 (44 passengers), and ERJ 145 (50 passengers), as well as the Legacy business jet and the R-99 family of military aircraft. The ERJ 145 is the largest of the group. Each jet in the series is powered by two turbofan engines. The family's primary competition comes from the Bombardier CRJ regional jets.

ERJ 135BJ - extended range, although this is the Baseline 135 model. Simple shrink of the ERJ 145, seating thirteen fewer passengers, for a total of 37 passengers.
Plane info
Cruise speed: 840 km/h
Total range: 5 926 km
Engines: 2 x Rolls-Royce AE 3007 A1 E

Aircraft dimensions

Wingspan: 21.17 m
Length: 26.33 m
Height: 6.76 m
Cabin
Length: 13.1 m
Width: 2.1 m
Height: 1.83 m
Passengers: up to 19
Baggage capacity: 6.8 cubic m