Embraer Legacy 600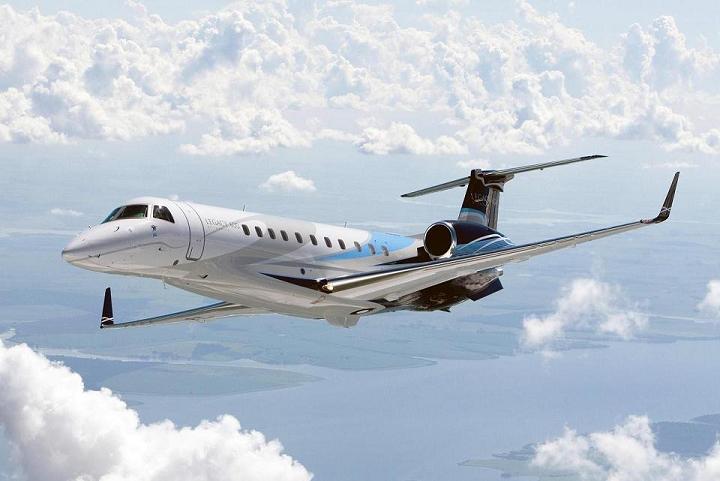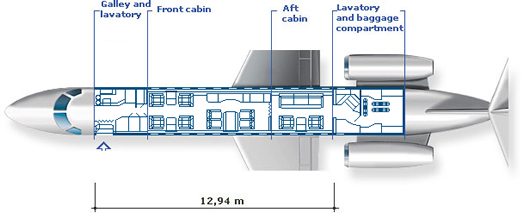 The Embraer Legacy 600 is a business jet derivative of the Embraer ERJ 145 family of commercial jet aircraft.

The Legacy 600 is based on the ERJ 145 model, but includes added range with extra fuel tanks in the tail and forward of the wing, added winglets and an extensive drag reduction. It is certified to 41,000-foot (12,000 m) altitude versus 37,000 feet (11,000 m) for the airline configuration. Launched in 2000 at the Farnborough Airshow, the Legacy carries 16 passengers for 3,050 nautical miles (5,650 km) or 8 passengers for 3,450 nautical miles (6,390 km). The Legacy family includes the Legacy Shuttle, which is an ERJ 135 with a 19-seat passenger cabin configuration as standard (it does not have the same range as the Legacy Executive / Legacy 600).

The Legacy 600 competes on the upper end of the small to mid sized range of business jets. It has nearly the opposite design progression as the rival Canadair Challenger. The Legacy 600 was derived from the established ERJ family of regional jets, while the Canadair Regional Jet was developed by Bombardier from the Challenger business jet. Both lines of aircraft are competitors. Embraer has since launched an extensive lineup of business aircraft, from the entry-level Phenom 100 to the Lineage 1000, a very-long-range business jet version of the company's 100-seat E-190.

In seven years of service, Embraer have delivered over 150 Legacy 600 aircraft in more than 20 countries. It has seating for 16 passengers in three partitioned sections, or seating for 19–37 in airline-style seats on the Legacy Shuttle. In the cockpit, the Legacy also includes a Honeywell Primus 1000 avionics suite, with a full glass cockpit.
Plane info
Cruise speed: 850 km/h
Total range: 6 019 km
Engines: 2 x Rolls-Royce AE3007

Aircraft dimensions

Wingspan: 21 m
Length: 26.33 m
Height: 6.76 m
Cabin
Length: 12.94 m
Width: 2.1 m
Height: 1.8 m
Passengers: up to 15
Baggage capacity: 6.8 cubic m