Gulfstream G550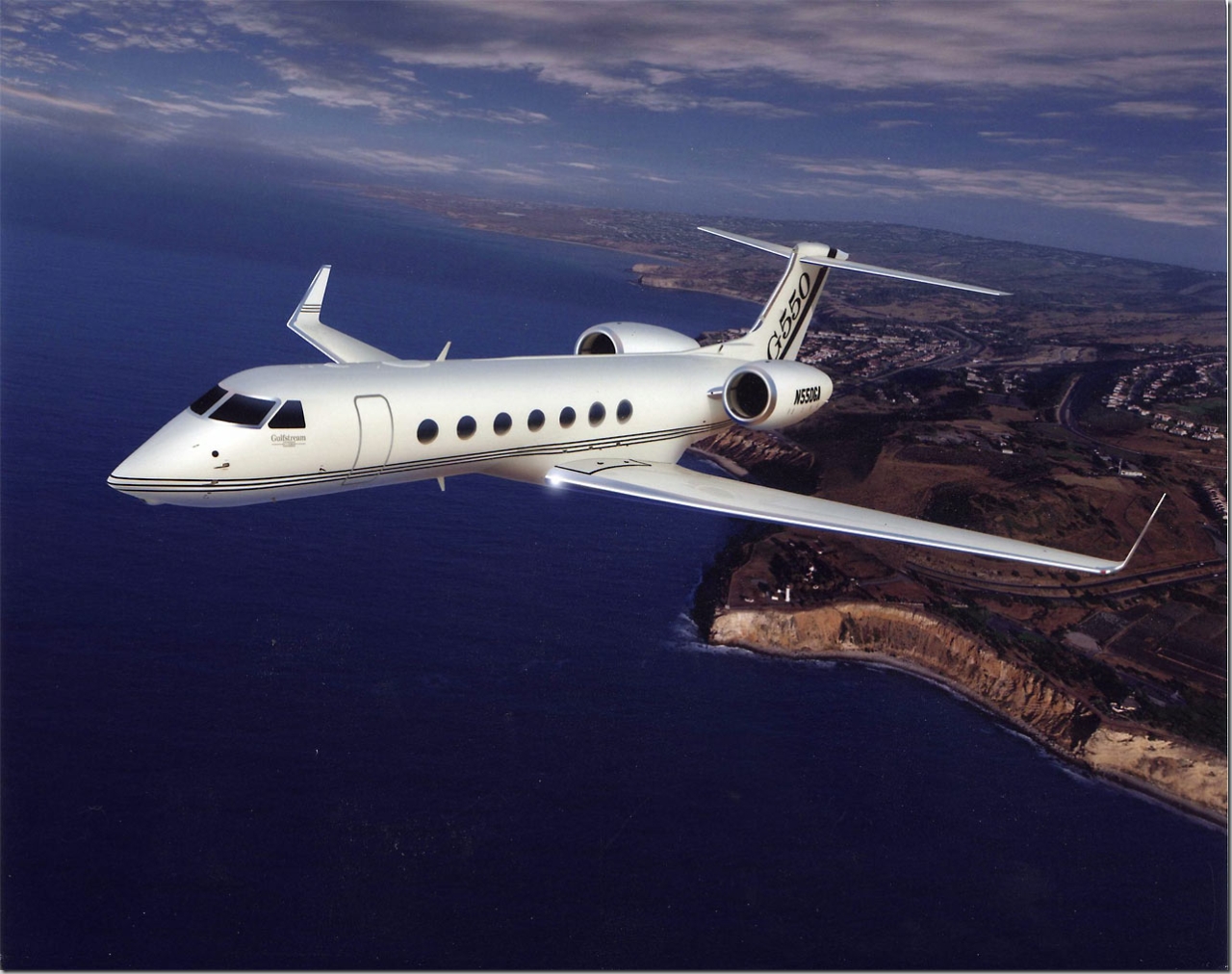 The Gulfstream G500 and G550 are business jet aircraft produced by General Dynamics' Gulfstream Aerospace unit, located in Savannah, Georgia, USA. They are variants of the Gulfstream V. There are nine G500s, and 198 G550s in active service as of January 2009.

The G550 (a variant of the Gulfstream V) was released to the market in 2003, and has increased performance. Range is increased to 6,750 nautical miles (12,500 km), mostly due to reductions in aerodynamic drag. The Gulfstream 550 has the longest flight range in its class. Additionally, this aircraft has a "PlaneView" cockpit, (which consists of 4 Honeywell DU-1310 EFIS screens, and a Gulfstream-designed cursor control system), and an Enhanced Vision System (EVS), an infrared camera that displays an image of the view in front of the camera on a head up display. The EVS permits the aircraft to land in lower-visibility instrument meteorological conditions than a non-EVS-equipped aircraft. This aircraft may be distinguished from the legacy Gulfstream V by a seventh passenger window on both sides of the aircraft, and by the square outflow valve on the aircraft right side as compared to the circular one on the GV. More than 182 Gulfstream G550 aircraft have been produced as of 2008.

The Gulfstream 550 competes against the Airbus Corporate Jet, Boeing Business Jet, and the Bombardier Global Express.
Plane info
Cruise speed: 904 km/h
Total range: 12 501 km
Engines: 2 x Rolls-Royce BR710

Aircraft dimensions

Wingspan: 28.5 m
Length: 29.4 m
Height: 7.9 m
Cabin
Length: 15.3 m
Width: 2.24 m
Height: 1.88 m
Passengers: up to 15
Baggage capacity: 6.4 cubic m