Cessna Citation Encore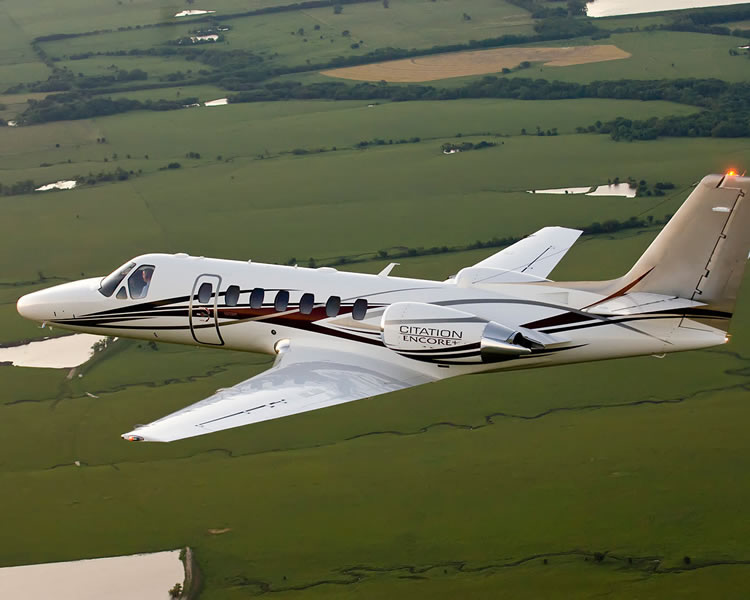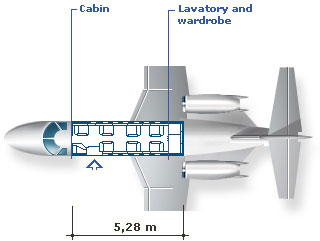 The Cessna Citation V (Model 560) is a turbofan-powered small-to-medium sized business jet built by the Cessna Aircraft Company in Wichita, Kansas. The Citation brand of business jets encompasses several distinct "families" of aircraft, and the Citation V was the basis for one of these families. This family includes the Citation V, the Citation Ultra, the Citation Encore, and the Citation Encore+. Some models are used by the United States military under the designation UC-35.

In 1998, the Model 560 was upgraded again as the Citation Encore, with Pratt & Whitney Canada PW535A engines and an increase in fuel capacity. The Encore was certified in April 2000 with first delivery in late September 2000. The next upgrade was the Citation Encore+, with the addition of FADEC-controlled PW535B engines and Rockwell-Collins Pro Line 21 avionics suite. The Encore+ was certified by the FAA in December 2006, with deliveries of production aircraft expected in the first quarter of 2007.

The UC-35B is the Army designation and UC-35D is the Marine Corps designation for the Citation Encore.
Plane info
Cruise speed: 795 km/h
Total range: 3 262 km
Engines: 2 x Pratt&Whitney PW535A

Aircraft dimensions

Wingspan: 16.49 m
Length: 14.9 m
Height: 4.63 m
Cabin
Length: 5.28 m
Width: 1.47 m
Height: 1.45 m
Passengers: up to 7
Baggage capacity: 1.95 cubic m