Cessna Citation Jet III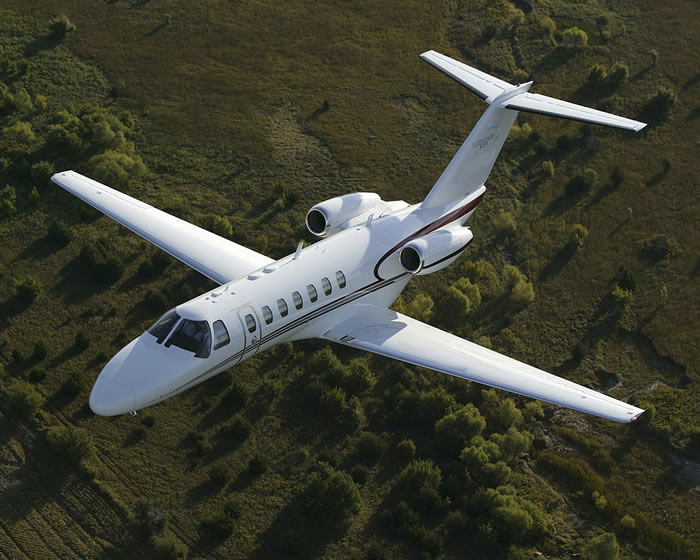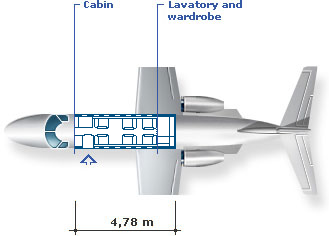 The Cessna CitationJet/CJ series (Model 525) are American turbofan-powered light corporate jets built by the Cessna Aircraft Company in Wichita, Kansas. The Citation brand of business jets encompasses seven distinct "families" of aircraft. The Model 525 CitationJet was the basis for one of these families, which encompasses the CJ, CJ1, CJ1+, CJ2, CJ2+, CJ3, and CJ4 models.

The original Model 525 CitationJet was developed as a replacement for the Citation and Citation I, being launched in 1989. Basically an all new aircraft, the CitationJet used a modified version of the Citation's forward fuselage, but with a new supercritical laminar flow wing, and a new T-tail configured tailplane. It is powered by two Williams FJ44 turbofans, and features EFIS avionics and single pilot certification. The CitationJet's fuselage is 11 inches (27 cm) shorter than the Citation I's, but has a lowered center aisle for increased cabin height. The CitationJet's first flight was on April 29, 1991, with its first delivery on March 30, 1993.

The Cessna Citation CJ3 (Model 525B) is part of the Citation business jet family. It is a stretch extension of the CJ2, which itself was a stretch of the CJ1. The aircraft was unveiled in September 2002 at the National Business Aviation Association (NBAA) convention. It took its first and second flight on the same day on April 17, 2003. It was FAA certified in October 2004 and delivery of the CJ3 began in December of that year.

The CJ3's cabin comes standard with six club seats in a center-style configuration, although it is customizable to the owner's specs. The cockpit was originally designed for a single-pilot operation, but it can accommodate up to two crew members. Its flight deck is composed of a state of the art avionics system, which was built by Rockwell Collins. It has external baggage access for added convenience. There is also a cabin baggage compartment which is accessible in flight. It also features a trailing-link tricycle landing gear.
Plane info
Cruise speed: 773 km/h
Total range: 3 282 km
Engines: 2 x Williams-Rolls FJ44-3A

Aircraft dimensions

Wingspan: 16.26 m
Length: 15.29 m
Height: 4.62 m
Cabin
Length: 6.27 m
Width: 1.45 m
Height: 1.45 m
Passengers: up to 6
Baggage capacity: 2.1 cubic m