Gulfstream G100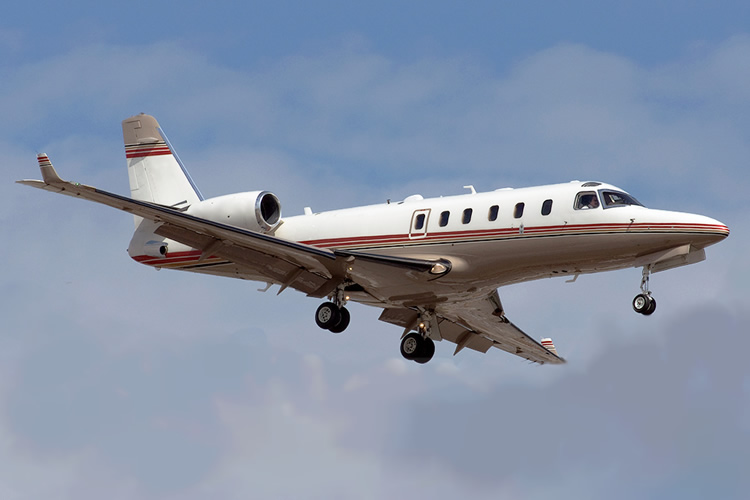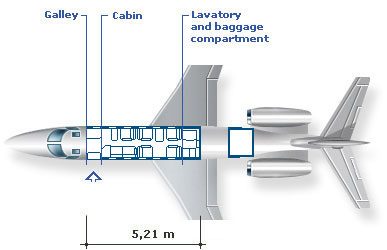 The Gulfstream G100, formerly known as the Astra SPX, is an Israel Aircraft Industries-manufactured twin-engine business jet, now produced for Gulfstream Aerospace. The United States Air Force designation for the G100 is C-38 Courier.

Astra evolved from the Rockwell Jet Commander aircraft, for which IAI had purchased the manufacturing license in 1968, and the IAI Westwind. The Astra wing design was modified and with a completely new fuselage created the Galaxy (later the Gulfstream G200) business jet during the 1990s.
Work on an improved Westwind began in the early 1980s, with the first prototype flight on 19 March 1984. The first production Astra flew in March 1985, FAA certification came in August 1985 and customer deliveries started in 1986.

The original 1125 Astra was replaced in by the Astra SP, announced in 1989 of which 37 were built. The third variant, Astra SPX, flew in August 1994. This variant was renamed G100 from September 2002 following Gulfstream's acquisition of Galaxy Aerospace, which held the Astra certifications, in May 2001. IAI builds G100s in Israel and then flies the completed airframes to the United states for interior outfitting.

In September 2002 Gulfstream announced the improved G150, based on the G100. This new variant was due in 2005.

The C-38 Courier is currently in use by the United States Air Force with the 201st Airlift Squadron at Andrews Air Force Base in Maryland. The C-38 has replaced the earlier C-21 Learjet. The C-38 differs from the standard Gulfstream G100, featuring US military-grade GPS, Tactical Air Navigation, UHF and VHF secure command radio, and Identification friend or foe system.
Plane info
Cruise speed: 850 km/h
Total range: 5 000 km
Engines: 2 x Honeywell TFE731-40R-200Gs

Aircraft dimensions

Wingspan: 16.64 m
Length: 16.94 m
Height: 5.53 m
Cabin
Length: 4.2 m
Width: 1.5 m
Height: 1.7 m
Passengers: up to 8