Learjet 60 XR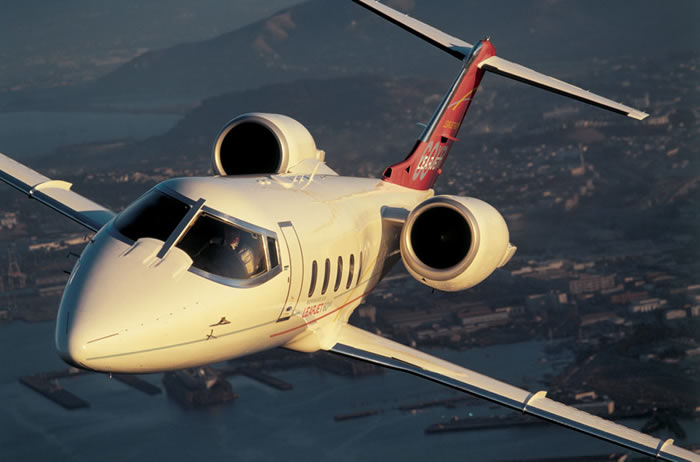 The Learjet 60 is a Canadian business jet aircraft manufactured by Bombardier Aerospace at Wichita, Kansas. The Learjet 60 does not have the range for direct transoceanic flights from the United States, although it can cross the Atlantic from Newfoundland to the British Isles. A new Learjet 60 costs around $13 million, although used aircraft can be purchased for around $7 million.

The Learjet 60 is an improved version of the Learjet 55, with a longer fuselage and more powerful engines. It first flew in June 1991 and received FAA certification in January 1993.

The modifications that converted the Learjet Model 55 into a Model 60 resulted from an aerodynamics improvement program and a need to increase the capacity of the Learjet product line. Several of these modifications were a first for Learjet. They include an all new inboard wing cuff added to the inboard sections of the "Longhorn" wing and an all new wing-to-body fairing. By increasing the wing chord and the leading edge droop, the wing cuff improved handling during approach and landing while the wing-to-body fairing reduced the interference drag between the wing and the fuselage. Since the engines were new for this aircraft, a new engine pylon had to be designed.

The company launched a new variant in 2005 designated the Learjet 60 XR and following certification in 2005 deliveries started in 2007. The new 60 XR has an upgraded cabin, new avionics and other improvements.

One distinguishing characteristic of this aircraft is its time-to-climb. This aircraft can climb faster than most jets, making it very impressive to see.

The July 2008 issue of Flying magazine features the plane.
Plane info
Cruise speed: 846 km/h
Total range: 4 617 km
Cabin
Passengers: up to 8