Cessna Citation Mustang (C510)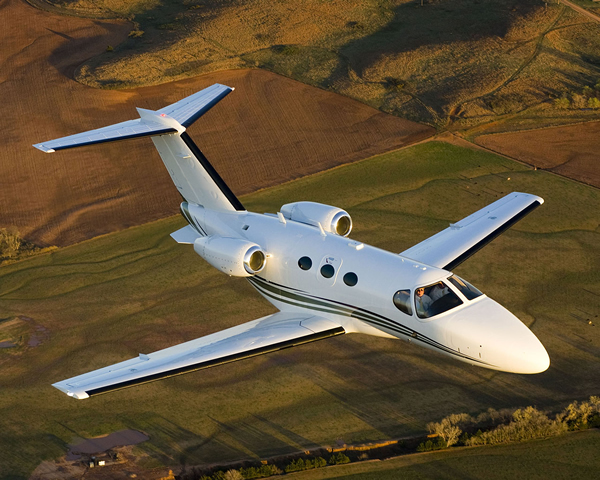 As opposed to its competitors, Cessna Aircraft Company doesn't like to use the term "superlight" applicable to its business jets. So, since September 2002 the Citation Mustang aircraft was announced to public as "a new entry level business jet" at their Independence, Kansas production facility.
Five years ago there were serious concerns, expressed by both FAA and EASA officials, frightening people of the soonest "disorder in the air" because of dozen thousands new superlight jets coming from so many new manufacturers. It looked like everybody was targeted at this particular segment of the bizjet market those times.
As a real market leader, Cessna was manufacturing its smallest Citation with a measured response to the challenges from the short-life competitors, obtaining the business jet huge design experience as well as plenty resources behind.
So, in April 2005 Cessna made the first flight of the prototype, while FAA type certification was granted in September 2006, making it the world's first fully certified new-generation entry level business jet.
The aircraft serial production and sales started since 2006.
The European Aviation Safety Agency (EASA) certification was granted in May 2007
The Mustang, in standard configuration, has four passenger seats in the aft cabin, toilet (option) and seating for two in the cockpit. Like most other very light jets, the Mustang is certified for a single-pilot operation.

The Mustang is a low-wing cantilever monoplane with a tricycle retractable landing gear and two Pratt & Whitney Canada PW615F turbofan engines, mounted in pods on the rear aft fuselage. The airframe is constructed primarily of aluminum alloys, with a three spar wing group. One main door is located in the forward left section of the aircraft, with an additional emergency exit on the center right section of the fuselage.
According to GAMA statistics, totally there were 272 units of Cessna Citation Mustang (C510) sold and delivered in the period 2006-2009.
Plane info

Cruise speed: 630 km/h
Total range: 2 408 km
Engines: 2 x Pratt & Whitney PW615F

Aircraft dimensions

Wingspan: 12.87 m
Length: 12.17 m
Height: 4.19 m
Cabin
Length: 2.74 m
Width: 1.42 m
Height: 1.37 m
Passengers: up to 4
Baggage capacity: 63 cubic ft (1.8 cubic m)