Gulfstream G200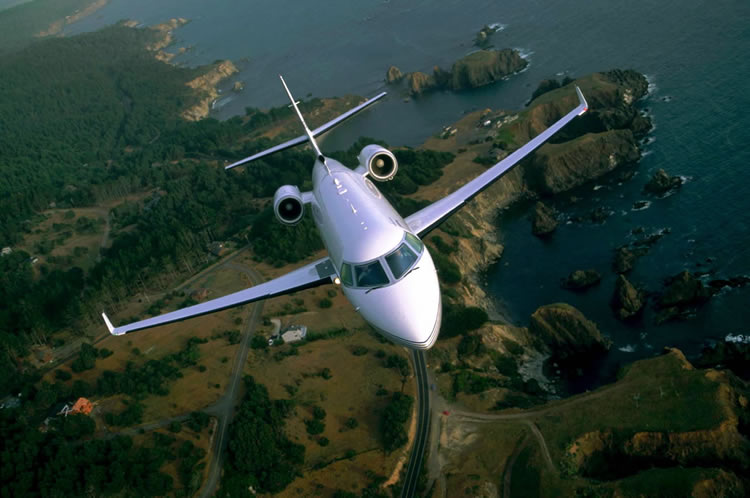 The Gulfstream G200, formerly known as the IAI Galaxy is a twin-engine business jet. It was designed originally by Israel Aircraft Industries and is produced for Gulfstream Aerospace. The Gulfstream G250 is an improved version under development by Gulfstream and Israel Aerospace Industries (IAI).

The G200 was originally named "Astra Galaxy". Israel Aircraft Industries' subsidiary Galaxy Aerospace Inc began designing the Galaxy in the late 1980s in a risk-sharing partnership with the Soviet aircraft design bureau Yakovlev OKB. In September 1993, the program was officially launched. Yakovlev handled design and manufacturing of the forward fuselage and empennage. But it was failing to keep the production schedule and the partnership was ended in 1995. This lead to EADS Sogerma sharing manufacturing with the responsibility for the fuselage and tail of the Galaxy. IAI handled final assembly and other prime contractor duties.

The Galaxy was developed from the IAI Astra. The Galaxy has a wing based on the Astra wing, and features winglets. It also has a wider and longer fuselage. The wing has Kruger flaps, slats, and trailing edge flaps. The aircraft also has a cruciform tail, PW306A engines, and a Collins Pro-Line 4 glass cockpit. It uses rubber de-ice boots on wing and horizontal stabilizer leading edges. Most jets today use engine bleed air to heat these areas. The aircraft has seating configurations for 8 to 10 passengers.

The Galaxy's first flight occurred on December 25, 1997. In December 1998 the Galaxy was certified by the American and Israeli aviation agencies. Deliveries of the aircraft began the following year. It was introduced into service in 1999. The Galaxy was renamed "G200" following Gulfstream Aerospace acquiring Galaxy Aerospace in June 2001.
Plane info
Cruise speed: 850 km/h
Total range: 6 301 km
Engines: 2 x Pratt&Whitney PW306A

Aircraft dimensions

Wingspan: 17.7 m
Length: 18.97 m
Height: 6.53 m
Cabin
Length: 7.47 m
Width: 2.18 m
Height: 1.92 m
Passengers: up to 11
Baggage capacity: 4.2 cubic m