Business Jet Deliveries Down 4.3% in H1/16 as Uncertainty Looms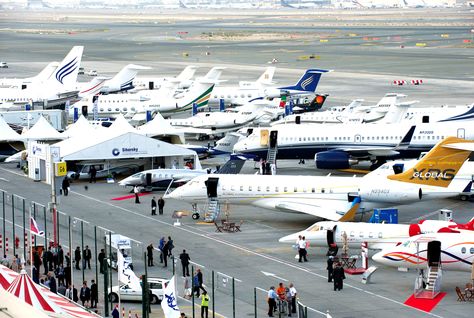 The global business jet market, which traditionally has a strong correlation with global economic cycles, continues to face a challenging, complex and uncertain global macroeconomic environment. This environment is marked by ongoing political instability, international conflict, a growing threat from terrorism, a significant downturn in the global energy sector and difficult conditions prevailing across key emerging economies with BREXIT being the latest event adding to the uncertainty.
The OEMs continue to face significant competitive intensity in a difficult market scenario and are engaged in a virtual pitched battle over pricing in an oversupply driven market scenario with additional pressures from pre-owned aircraft inventory. A sustained low oil price environment, however, has been favorable, boosting fleet utilization and profitability across operators while driving aftermarket sales & services revenues for the industry OEMs.
The global market for business jets registered a slight 1.6% gain in year-on-year deliveries for 2015 with a late comeback in the year. The market, however, has registered a 4.3% decline in new business jet deliveries for the first half of 2016 while registering a 19% drop in aircraft billings to $ 7.6 billion (for the top five industry OEMs), taking the market back to the levels last seen in 2012.
A significant trend, however, has been the comeback made by the light and medium jet segment focused OEMs, including Cessna, Embraer and Dassault, all of which have gained ground in aircraft billings for the first half of the year, registering slight to moderate increases over numbers from the first half of 2015. That success has come at the expense of Bombardier which witnessed a 40% drop in aircraft billings along with a sharp decrease in overall aircraft deliveries as well.
The near term demand projections for business jets are somewhat less optimistic than earlier years with 2016 likely to be a difficult year for the industry amid a weaker global macroeconomic outlook. Demand projections by Bombardier indicate a 10% decline in aircraft deliveries for 2016 pegged in the 540-560 aircraft range with services, especially, systems upgrade, MRO and aircraft customization likely to drive slight to moderate growth over the near term.
The market demand for business jets is likely to pick up significantly from 2018 onward with strong, sustained growth projections for global business travel spending over the near to medium term. The long-term demand drivers and market fundamentals for business jets remain intact as well.
Additionally, the business jet market is poised for a major technology led transformation with the era of supersonic business jets likely to become a reality in the early to mid-2020s. A number of industry OEMs, led by Gulfstream & Aerion-Airbus, are actively pursuing research and development programs aimed at development of a range of supersonic flight technologies capable of enabling feasible supersonic flights while meeting regulatory requirements simultaneously.
Back to other news