IRCRAFT SALES SLIDE MARKET DOWN IN ALL SEGMENTS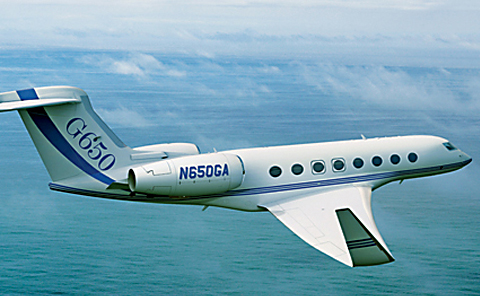 The General Aviation Manufacturers Association released aircraft shipment data covering the first half of the year on Aug. 5, with numbers down across the board, and pointed a finger at the U.S. Congress for failing to support the industry with needed reforms. Worldwide airplane shipments dropped 4.5 percent to 970 aircraft in the first half of 2016 compared to the same period in 2015, which was also down from the same period in 2014. The ongoing decline also has affected worldwide helicopter sales, which dropped 16.1 percent. Revenue also dropped sharply, with airplane billings down 11 percent for the first half of 2016 and helicopter revenue off by 32.5 percent.
"Unfortunately, the U.S. Congress has not done its part to support aircraft manufacturers or maintenance, repair and overhaul companies through its collective failure to include reforms of the outdated and overly prescriptive certification processes in the recently passed FAA extension," Bunce said, going on to quote various lawmakers who likewise lamented a "missed opportunity" for certification reform in the recent FAA reauthorization. "As these members of Congress and others recognize, general aviation manufacturers and MRO companies, along with their employees, deserve better. We hope to see greater commitment by policymakers around the globe to give manufacturers the regulatory environment they need to succeed and allow our industry to continue to move forward."
Piston aircraft sales slipped 4.5 percent overall, and were down 8 percent for single-engine models; the 22-percent increase in multiengine piston deliveries was the lone bright spot in the first-half report, though the number of units sold (66, compared to 54 in the first half of 2015) represents a small fraction of the overall market.
More than 80 GAMA member companies report data on a quarterly basis, and not all suffered losses in the first half of 2016. Textron Aviation, parent of the Cessna and Beechcraft airplane brands, posted an 8-percent overall increase in revenue despite a 16-percent drop in airplane shipments. Cessna piston airplane shipments were down 39 percent, and turboprop shipments declined 24 percent; a 14.5-percent uptick in Cessna jet sales in the first half accounts for the overall increase in revenue.
It was a strong first half for Cirrus Aircraft, which posted a 31-percent increase in airplane shipments and a 36-percent increase in revenue, by far the biggest gains among major manufacturers participating in the GAMA report.
Brazilian jet maker Embraer posted more modest gains of 9 percent in aircraft shipments and 14 percent in total billings, according to GAMA data. The long-suffering Canadian aircraft maker Bombardier, once the market leader in the business jet segment, saw both shipments and revenue slip by roughly 20 percent. Bombardier, which produces Learjet models in Wichita, Kansas, posted total aircraft sales of 73 units, down from 92 in the first half of 2015. Gulfstream Aerospace Corp. continues to lead the world in business jet revenue despite a nearly 18-percent decline in billings for the first half of 2016, with aircraft shipments down to 61 compared to 73 for the first half of 2015.
Airplane buyers often delay purchases until the third and fourth quarters of the year for budget and tax purposes, and it remains to be seen if 2016 will mark another year of decline for the overall market. But the downward trend is well established, comparing first half sales from 2014 to 2016: Worldwide airplane shipments for the first half are down nearly 11 percent compared to 2014, and airplane revenue is down 15 percent comparing those same periods. The same comparison makes the helicopter market look just a little better, with shipments off 22 percent and billing off 14 percent, between the first half of 2014 to the same period in 2016.
By Jim Moore
Back to other news