What to Know About Investing in a Business-Aviation Program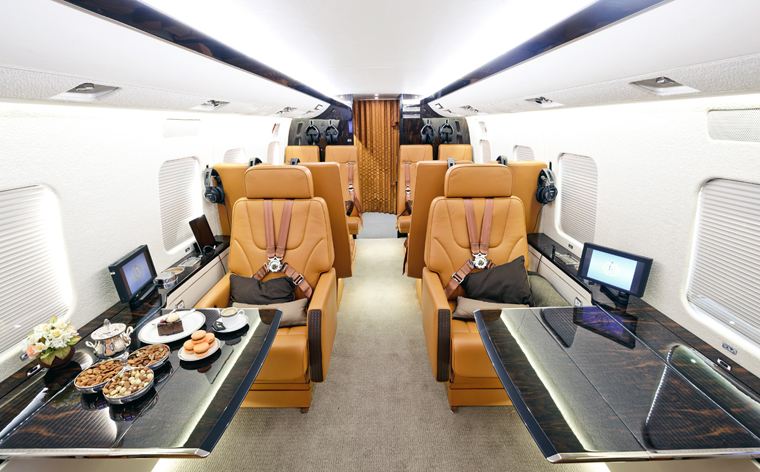 Like most decision-makers today, automotive executives continuously are looking for ways to operate more efficiently and effectively.
Even in a world where technology keeps us more connected and informed than ever before, there is tremendous and arguably irreplaceable value in face-to-face time. All too often, however, busy schedules and complex logistics make that personal engagement seem difficult, if not impossible.
In response to these pressures, and to enhance and streamline business operations, one customer-centric solution automotive companies are turning to is business aviation.
With that in mind, it makes sense for automotive decision-makers to appreciate the advantage of business aviation, to understand the different programs available to them and to familiarize themselves with how to vet and select potential business aviation partners.
There are many advantages to private business air travel, one in particular being critical in today's fast-paced environment: the ability to see products firsthand and get in front of people more often in a wider variety of locations. Time is a precious commodity and the strict schedules, frequent delays and limited destinations of commercial airlines can be frustrating, limiting and costly.
With business aviation, you gain significant efficiency and productivity by being able to dictate the flight dates and times to fit your schedule, fly on short notice, reach multiple locations in a single day and have access to nearly 10 times as many locations as commercial airliners do. Consider that while major public airlines fly to around 500 airports, private aircraft can fly to nearly 3,000 destinations across North America nonstop.
When determining whether to invest in a business-aviation program, one of the most important decisions is what type of program would be the best fit for your company.
Options include:
Full ownership: Whole-aircraft ownership is often the choice of frequent flyers (those who generally fly more than 250 hours annually). While it comes with a larger price tag, owning and operating your own plane (or hiring a business-aviation company to do so on your behalf) provides the ultimate travel freedom and flexibility.
Fractional aircraft ownership: A cost-effective solution for companies that fly regularly (approximately 50-200 hours annually) – but not enough to justify purchasing a private aircraft. Think of fractional ownership like a timeshare: You pay an amount based on your annual usage.
Charter service: A good fit for companies that travel somewhat less frequently, and on less predictable schedules. Chartering allows you to utilize different aircraft based on evolving needs, but the charter service broker model means aircraft selection and availability may be limited.
Jet cards: Prepaid private jet cards are a quality option for infrequent travelers (typically those who fly less than 25 hours annually) looking to benefit from the convenience and flexibility of private aviation. Jet cards provide access without an exorbitant financial commitment. However, like charter brokers, aircraft selection may be limited.
While business aviation is an extremely safe way to travel, due diligence with regard to safety standards, certifications and procedures is warranted. Ask prospective partners about their certifications with groups like the Aviation Research Group/US (ArgUS), the International Standard for Business Aircraft Operations (IS-BAO), the NBAA Corporate Business Flying Safety awards and the Federal Aviation Admin. Air Carrier Certification.
Ask about maintenance frequency and the age of your aircraft, determine if training and safety procedures are reviewed regularly and pay particular attention to how often pilots and maintenance techs are required to participate in full-motion-simulator recurrent training.
Finally, ask how long the company has been in business, as well as operational details about staff size, experience, flying time, safety audits, insurance programs and unique offerings. Take the time to do a site visit, examining the facilities, aircraft and personnel firsthand.
While no one expects you to be an aviation expert, automotive executives are better equipped than most to recognize a well-run transportation organization.
Rick Nini is the president and CEO of Waterford Township, Michigan-based Corporate Eagle, a provider of fractional and managed business aviation programs.
Rick Nini

Back to other news